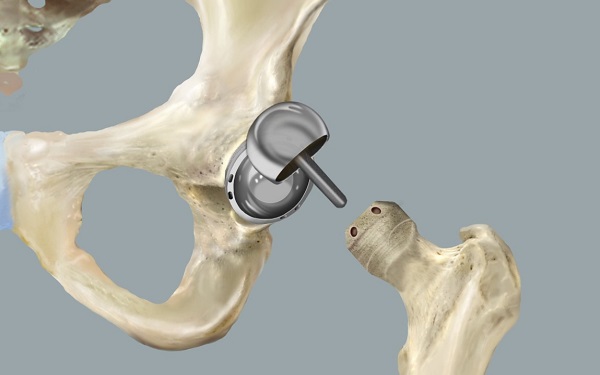 Procedure for Birmingham Hip Resurfacing
The major difference between the Birmingham Hip Resurfacing arthroplasty and a conventional hip replacement is the Birmingham procedure preserved most of the bone of the femoral head. In conventional hip replacement surgery the femoral head and a portion of the femoral neck are completely removed and replaced with a stemmed prosthesis which is inserted into the medullary canal of the upper femur. The Birmingham procedure shapes the femoral head and recaps it with a metal surface replacement.
This preserved the normal bone of the upper femur and allows normal mechanics and weight bearing loads across this area. Normal load forces through the bone of the upper femur keep the bone healthy and strong.